RENDEZVOUS WITH DR.SAFAYA
(part 1 of 2)
Radio Sai interview with Dr. Safaya, Director, Sri Sathya Sai Institute of Higher Medical sciences, Prasanthi gram campus and the Whitefield campus.
Interviewer: Prof. G. Venkataraman, (GV) Former Vice Chancellor, Sri Sathya Sai Institute of Higher learning.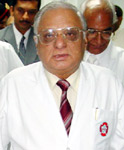 GV: Sai Ram Dr. Safaya, and welcome to the Studios of Radio Sai. We all know you very well, including the listeners; so may be, there is no real introduction necessary. But there is one thing most people do not know - I, for example, do not know – and that is: What brought you to Swami? Different people have different experiences that bring them to Swami. What brought you to Swami?
Dr. Safaya: What brought me to Swami was my spiritual quest. I have always wanted to get the answer to two questions. 1) Is there God and Divinity? 2) If there is, then how to find it?
GV: These questions were with you always?
Dr. Safaya: Since my childhood, I should say.
GV: What were you doing to find the answers?
Dr. Safaya: I tried to meet a large number of people, religious people and saints, not only Hindus but belonging to all religions, and the only thing that clicked with me was Bhagavan Sri Sathya Sai Baba.
GV: How did you come to hear about Him?
Dr. Safaya: I read a book entitled, The Man of Miracles.
GV: Murphet's Book?
Dr. Safaya: Yes, Murphet's book. This book was in Hindi and I do not know much of Hindi, myself. So I had to read it practically like a school boy.
GV: You were not aware that the book was originally published in English?
Dr. Safaya: Not at that time. It was given to me by a friend. He said, "You give it to your wife. She will read it out for you and you can finish in a week or two and then return it". It was in the morning breakfast time, when I started reading it. I then forgot myself completely. Where I was? And what I was reading? I forgot every thing completely. I had to go to the hospital - I was teaching those days. But I forgot!
GV: It was that gripping?
Dr. Safaya: It was gripping and most interesting. Not only that; I fell in love with Swami as I went on reading the book.
GV: Your time had come!
Dr. Safaya: Yes, my time had come. Just like a key and the lock - it just opened like that. By the time I finished the book, I knew finally that I had found the PERSON for whom I was waiting.
GV: You wanted to see Him?
Dr. Safaya: Yes, I wanted to see Him.
GV: So you came here.
Dr. Safaya: First I started attending Bhajans locally and later I started coming here. Here, in 1984, I said to Bhagavan: "Why don't I work in the General Hospital here for a few days? I have enough time in between Darshans". He said, "No no, not now. That time will come and I will then tell you what to do".
GV: 1984? Seven years before the Puttaparthi Super Speciality Hospital was started?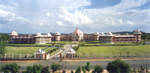 Dr. Safaya: That's right. And He told me that He would call a meeting of all the doctors of the world and decide there what is to be done. Wait for that time, He added.
GV: Fantastic! What did you think of it when was this told to you?
Dr. Safaya: It was my first Interview and I was a little confused, I must say.
GV: No wonder!
Dr. Safaya: Quite overfilled, I was brimming with joy and Love and all sorts of feelings that I did not understand. Later on I was concentrating on this sentence. What was to be my role, and what does He have in store for me? When will this meeting of doctors take place? I didn't have any idea that a big hospital was going to be established.
GV: Who had? No body!
Dr. Safaya: One day while I was in my hospital in Delhi, I got a sudden telephone call. The message was: "You must come at once to Whitefield".
GV: Which year was that?
Dr. Safaya: Early 1990. The Message said: "Bhagavan has formed an International Committee for establishing a Super Speciality Hospital at Prasanthi Nilayam and you are the Chairman of the Committee." I was completely bowled over.
GV: You had forgotten, but HE remembered!
Dr. Safaya: Absolutely! I then took the next plane and landed in Whitefield, where Swami was at that time. Col. Joga Rao met me at Bangalore Airport and I was driven straight to Ashram and things got started. There I met a large number of doctors, Indian as well as overseas doctors. A good many of the names were quite familiar but there were also others whom I had not met before.
GV: So in 1991 you finally made a shift to this place. How was it to come from a big hospital in big city to what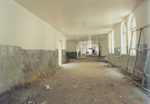 was then still a village, and to work in a very different kind of hospital?
Dr. Safaya: It was a great challenge in many ways. Number one, we had to establish a hospital at a rural location 160 Kms. from a metropolitan city where every thing was easily available while here nothing was available. We had to have to have a team of people drawing up the lists of various requirements, not missing anything, not even a needle. It therefore took us some time to get adjusted in establishing a hospital in rural service. Even now, the hospital's next door neighbour is a thatched hut. I remember, we who were engaged in planning and advising the engineers, we would take tea along with the labourers in an L&T [Larson and Toubro] canteen. Gradually things started taking shape and my people, my workers and colleagues also started used to these rural facilities in the surroundings. But one thing was there - there was tremendous amount of dedication in every body. Not only in the people associated with the hospital, who knew all about what the hospital was meant for and what it was supposed to do. Even the L & T construction labourer who was carrying a crowbar, cement, bricks and all that, went to the same canteen. The culture of the hospital developed, I think, right from the day the foundation stone was laid.
GV: Needless to say you got the inspiration from Swami, otherwise it would have been very frustrating.
Dr. Safaya: Not only I, but everybody got their inspiration from the same Source.
GV: Did Swami pay visits in those days?

Dr. Safaya: Yes He did, daily. Sometimes He would come twice during the day.
GV: He is so meticulous; I am sure He went all round.
Dr. Safaya: Yes He did, instructing, encouraging and inspiring. Next morning we would have to show some improvement or some achievement.
GV: Nevertheless, you came through it all and you have sailed through ten years. How does it appear now, when you look back?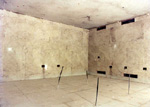 Dr. Safaya: It seems like a miracle. The hospital was to be inaugurated on 22nd. Two days before that date, I gave up. I fell down on my bed at 12 O' clock in the night, telling myself, "I cannot go any further, because the hospital will not be ready to be inaugurated on the due date. Surgical operations have to be done. The conditions are not sterile. Scientifically we are not ready." I told my wife that I had failed my Master and started weeping, which I never did, at least in presence of my wife. She got alarmed and encouraged me saying, "Swami is a GOD. He will do something, don't worry. Bhagavan's SANKALPA has to be realised and it will be for sure." Lo and behold, so it was; everything got completed miraculously just before the inauguration. Thus on 22nd November, 1991, when the inauguration was scheduled, exactly at 9 o' clock, precisely as HE had predicted, the surgeon's knife did touch the skin of the patient That is what exactly happened.
GV: In a small way, I went through a similar sort of experience. We had to start the Radio service on 23rd November this year(2001) and we got very little notice. I never thought it was going to happen, But in spite of my doubts it did happen because HE willed it. I couldn't believe that it happened. It is just marvellous, being swept along by that magic.
Dr. Safaya: Swami's physical presence makes its own impact.
GV: Yes that is true; it does make a big contribution.
Dr. Safaya: But over and above that is the Supernatural Aspect that is entirely Divine.
GV: Yes, somehow difficulties dissolve in the very last minute and suddenly things start to hang together.
Dr. Safaya: You know before I came here, the Government of India was not ready to relieve me. There are documents to prove it. My ultimate relief order by the President of the All India Institute of Medical Sciences, the type of which has never been given to anybody, says 'I reluctantly accept Dr. Safya's request for premature retirement'. The word 'reluctantly' is very significant because the President of the Institute who is also the Union Health Minister tried his best to stop me from leaving. The Health Minister was simply not ready to relieve me. Ultimately I went to Bhagavan. Just before this trip, the Minister told me, "No further leave; you can't go and you have to stay in Delhi". Reporting all this I told Bhagavan, "Swami all has failed. Even the appeals of the President of India and the Prime Minister of India on my behalf have failed to produce any effect. Everything has failed. My personal efforts have come to an end. Bhagavan, if you want me here, then YOU have to intervene at the Divine level".
GV: Did He?
Dr. Safaya: Bhagavan said, "Don't worry." He smiled and added "You will be relieved on first of February". On 31st January at 6 P.M., I was giving farewell to a person who was retiring that very day and he was my Deputy. He was going and I was staying. So it seemed at 6 P.M. But suddenly circumstances changed that night. The Health Minister suddenly called me and said, "Are you sure you want to go?" I replied, "Yes, my Guru's Adesh. Whatever you say about my staying back is correct in its own way. But there is also the Guru - Shishya parampara, you know. He is my Guru and I have to get HIS adesh fulfilled. Therefore you have to let me go." The Minister reluctantly picked up the pen put wrote the words, "I reluctantly accept Dr. Safaya's request". This happened at 7 P. M. I the told the Health Minister, "Kindly ring up the Institute, tell them not to relieve the Deputy Director, and that you have given him one year extension. That is the only way, I can be relieved!"
GV: What a drama!
Dr. Safaya: At 8 P.M. Dr. Verma got the news that he had been given one year's extension. He gladly accepted.
GV: I hope he didn't have to give back his farewell party!
Dr. Safaya: Next morning, I went to the Institute and handed over charge.
GV: Absolutely unbelievable!
Dr. Safaya: The point I wanted to make in the whole story is the DIVINE SANKALPA. I surrendered totally at HIS feet. The big recommendations had failed. The big intervention at the worldly level had failed. Only He could do something. And HE did!
(To be continued………)