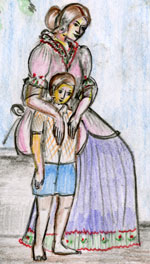 Thomas, an eight-year-old boy, sickly and partially deaf, was far behind his classmates in academics. The teachers were unhappy with him because he was slow to pick up the subjects and his classmates made fun of him.
Thomas lived in an unkind world. But he had a mother who was happy to be with him. A mother who would sit with him each evening at the kitchen counter and listen to how bad his day had been.
One day, Thomas came home with a letter from the headmaster of his school. He was expelled because his learning ability was too poor.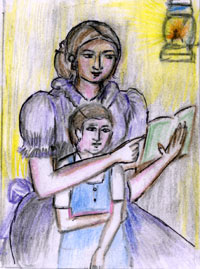 His mother did not fuss much about the letter. She knew he was slower than most others, but she believed Thomas could learn if lessons were taught to him with love.
She worked on teaching him herself at home. It began to work. Soon Thomas started inventing several new things, a lot of them were unworkable in the beginning.

When Thomas finally died, the whole nation of the United States of America honoured him by switching off the lights throughout the entire country for one minute.
This is the Thomas whom his headmaster expelled from school because his brain worked slower; the one whose classmates laughed at.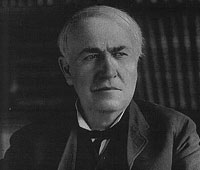 This Thomas was Thomas Alva Edison, inventor of the light bulb and phonograph. He was, in fact, one of the most prolific inventors of the 20th century holding a record 1,093 patents in his name.
The teasing classmates were part of those who honoured Edison when America turned its lights off to commemorate his death.
There is something beautiful about every creature of God, and particularly so about every human being. Who are we to criticise a person created in the image and likeness of God? Let us learn to discover beauty in every person we meet!
- Moolyasudha, June 2005.