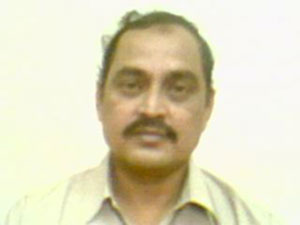 I had heard of Heaven, but not in my wildest dreams did I think that it would be in Whitefield, a place in Bangalore in the state of Karnataka.
As a member of the CPI (M) party, I was an atheist. I used to think of everything as deception, magic. But standing in front of the hospital, nay a temple, I was shaken to the core of my beliefs.
I saw people irrespective of caste and religion being received with the hope of better treatment, the hope to live.
In a country where even government hospitals do not provide free medicine for mere fever, in that very country there is a service organization providing the best quality treatment for heart and nervous system disorders absolutely free of cost. Is it possible?
I felt disgusted at my own distorted beliefs that I had harbored all these years. Here I saw the fulfillment of those golden words of Swami Vivekananda,
"Who serves others, serves God."
It is true that service to mankind is service to God, but where such service is rendered by God Himself, it becomes impeccable – perfect. Divinity pervades every activity here.
SSSIHMS – I am thankful not just because of my free treatment (CAB) but more so since my long held wrong beliefs were given the correct direction. I know now that God exists. I realized the value of service, duties and responsibilities.
In life, if I get any opportunity to come and serve at Baba's lotus feet, doing service of any kind, I will find fulfillment in my life. This alone is my prayer.
Jagadish Chandra Ghosh

West Bengal, India.