| | | | | | | |
| --- | --- | --- | --- | --- | --- | --- |
| | 'Like' us on Facebook | Follow us: | | | | |
Posted on: May 24, 2016

Today (24 May 2016), Prof. Jayalakshmi Gopinath, former Warden and Principal of the Anantapur campus of Bhagawan's University breathed her last in a hospital in Bangalore. She was fondly referred to as Jayamma by Bhagawan, and Jayamma madam by her thousands of students. She came to Swami in 1947, when in her early teens. Her father Sri Vittal Rao was one of the early devotees who later was instrumental in the building of the Prasanthi Nilayam mandir.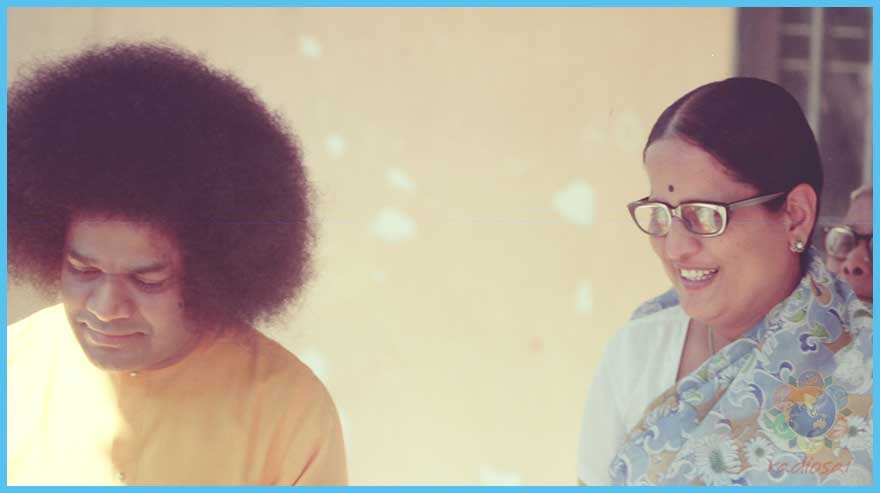 When Jayamma madam was well settled in her married life, the untimely death of her husband left her desolate and broken. The year was 1972 and she was in her early thirties. She immediately turned to Swami who lovingly allowed her to spend a few days in Brindavan to gather herself. She then chose to spend the rest of her life in Swami's presence and service, and joined as a faculty in the English department at the college for women in Anantapur (which later became the women's campus of Swami's university). For over three decades thereafter she served in the campus in various capacities. Recollecting that defining moment in her life she once shared,

"Swami called my father and I for an interview. He asked me with love and compassion 'Jayamma, where would you like to stay?' My mother was no more and so I had no mother's home. My sisters, sad and distraught, were insistent that I stay with them. My brothers-in-law and sisters-in-law lovingly invited me to their homes. But I had already made up my mind, and I said without any hesitation 'Swami, I want to be at Swami's Lotus Feet.' Then, Swami looked at my father and asked 'Vittal Rao, where would you like Jayamma to stay?' My father's reply was quick and decisive, 'with Swami.' Swami took my father's hand in His Divine hands and said with much love 'don't worry, she shall be with Me. I shall look after her till the end.'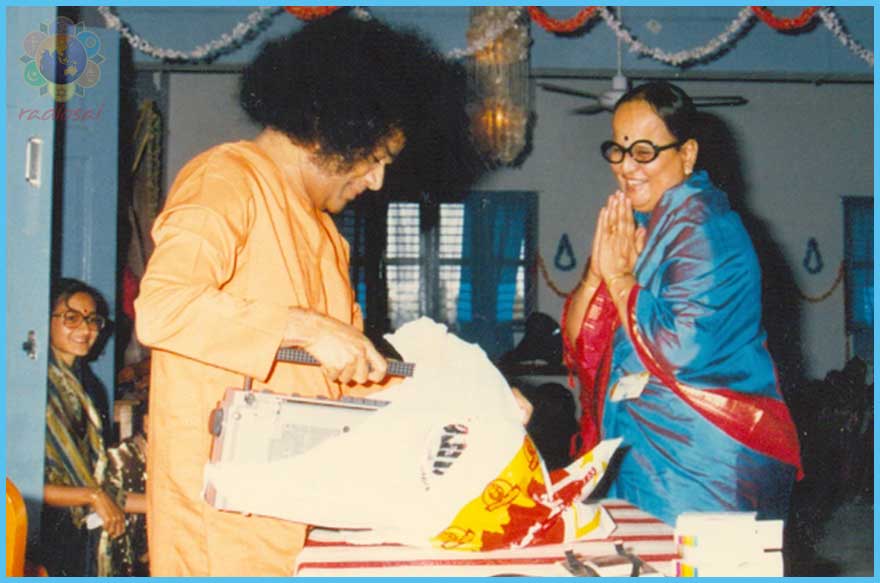 She later attended an interview for the lecturer's post as directed by Swami. All her nervousness about attending the interview was completely removed when she entered the room and saw Swami Himself sitting and heading the selection committee. After her interview, to her joy, Swami came out with an orange in His hand a beatific smile on His face. Handing her the prasadam He said, "Jayamma, you are selected!"
But little did she know that a year before she was widowed, Swami had told the college management that Jayamma will be joining soon. Such was the place she had earned in Swami's heart. Tribulations in life only took her closer and closer to her Lord.
She was an orator with spotless eloquence and expression. It was always a delight to listen to her relate stories from the days of the Pata Mandiram and Chitravathi sessions. On many occasions Swami would invite her to specifically share those experiences, that very few had the opportunity to witness and even fewer remained to relate. On several occasions, especially on Ladies Day, she had the blessed opportunity to stand by Bhagawan's side and translate His discourses.
| | |
| --- | --- |
| | |
She once shared in an interview to Radio Sai a very moving incident from her first visit to Puttaparthi. During her stay in the Pata Mandir, She would spend her time cleaning and decorating the altar. Hidden from other's view, she would silently sit behind the curtains decking the altar. It so happened that on the last day of their trip Swami had called her parents for an interview and she was left out as she was busy at the altar. When she got to know from a devotee that she had missed the golden opportunity of being in the interview with Swami, she sat sobbing her heart out in a corner. After a while she heard her father calling her. Hiding her tears she got up to leave when she saw that Swami was standing before her. Swami asked her, "Why are you crying?" Swami asked her so tenderly that she only cried even more. Ever so lovingly Swami looked at her and asked, "What do you want?" Taken aback, she asked for something she always wanted from Swami, she asked in Kannada, "Swami I want Your photo."
He looked at her with much tenderness and said, "You want a photo? If you put the photo in water, it gets dissolved; if you throw it into fire, it gets burnt to ashes; if you tear it, it becomes fragmented. Why do you want a photo? Keep Me in your heart." (Nevertheless, He did materialise a small photograph for her which she cherished till the end.)
Our beloved Jayamma madam did indeed carry her Swami forever in her heart, and served Him till her faculties permitted her to. Devotees such as her shall forever be an inspiration to generations of devotees to come. Life is a mixed bag of sorrow and happiness, success and failures. But when we choose to walk the path holding Swami in our heart, every moment of joy is a million times sweeter, and every pain brings with it deep learning and draws the Lord ever so closer to ourselves. With prayers to Swami that her soul rests in peace, we at Radio Sai offer our salutations to this dear devotee of our Lord.
Radio Sai Team