| | | | | | | |
| --- | --- | --- | --- | --- | --- | --- |
| | 'Like' us on Facebook | Follow us: | | | | |
Posted on: Feb 09, 2014
Radio Sai picture story- 04

A Sweet Story
Sai Ram Children,
Today you are little, you all are students. This is a time when you have to learn good habits and practices. But sometime in the future you will yourself be elders, parents and some of you even teachers. You will then have to play the role of guides and mentors to those who are younger than you. You will have the responsibility of sharing with them all the good things you have learnt. But is the knowledge of what is good and what Swami likes, alone sufficient for you to play this role? When can we offer advice to others? Children, this is an important lesson that Swami is very particular about. Let us read this story now, we will then understand what we need to do.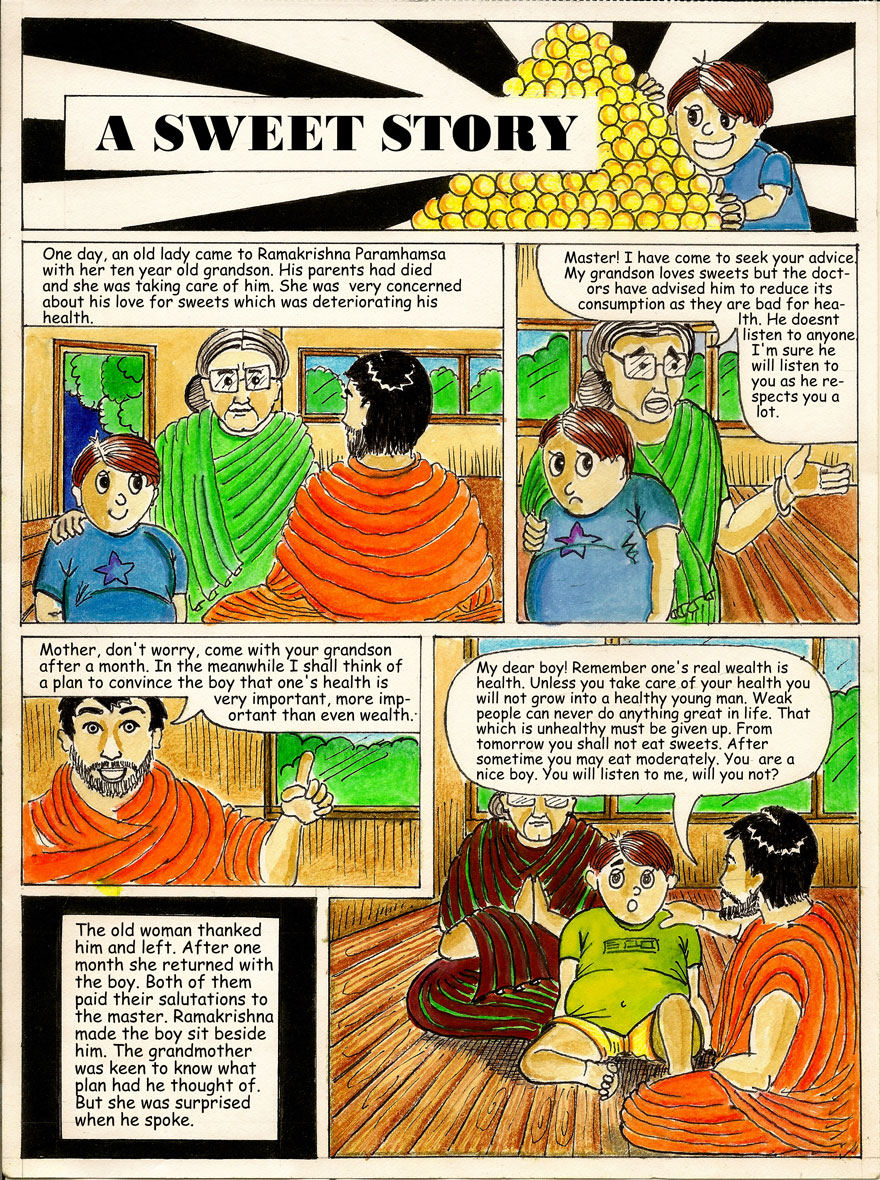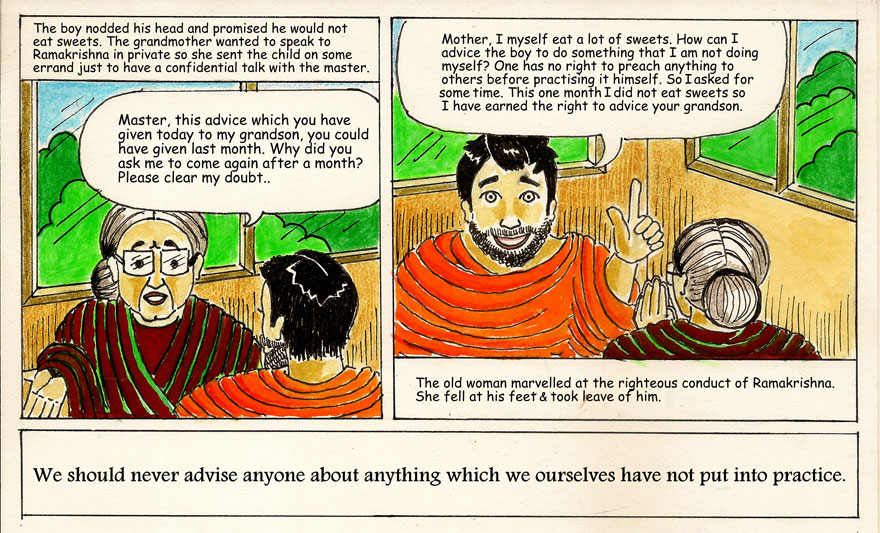 Wasn't that a 'sweet' story? See, even someone as great as Ramakrishna Paramahansa would not give an advice even to a little child, without himself practicing it. This is the important lesson that Swami wants all of us to learn - Practice before you preach. Do you know that during the 4th World Conference of the Sri Sathya Sai Organisation (1985), this was the principle instruction Swami gave the delegates. He said, "I wish to give you two directives which will make you understand the significance of this Conference. One is: Practise what you preach. The other is: Don't preach what you do not practice. If you talk about something which you do not practise yourself, it is deceit. If you do what you say, it is an index of greatness." So dear children, Swami will be happy if we are able to teach others good things, but we can do so only after we ourselves practice them. May Swami bless you all with noble thoughts and actions.


Illustrations by: Esha Narayanan


What do you think about the Pictorial Story? Please let us know by writing to

[email protected]

. Do not forget to mention your name and country.