| | | | | | | |
| --- | --- | --- | --- | --- | --- | --- |
| | 'Like' us on Facebook | Follow us: | | | | |
Posted on: Feb 21, 2014
Radio Sai picture story- 05

All are Divine
Dear Children,
    We all love Swami, have devotion for Him and wish to do something for Him. But Swami often says that it is not enough if we just worship and love Him. Our devotion cannot be complete if it is not taken to the next level. What is the next level? What does Swami expect of us devotees? Let us read this wonderful story from the life of Shirdi Baba, for the clue to what Swami expects of us, is contained in it.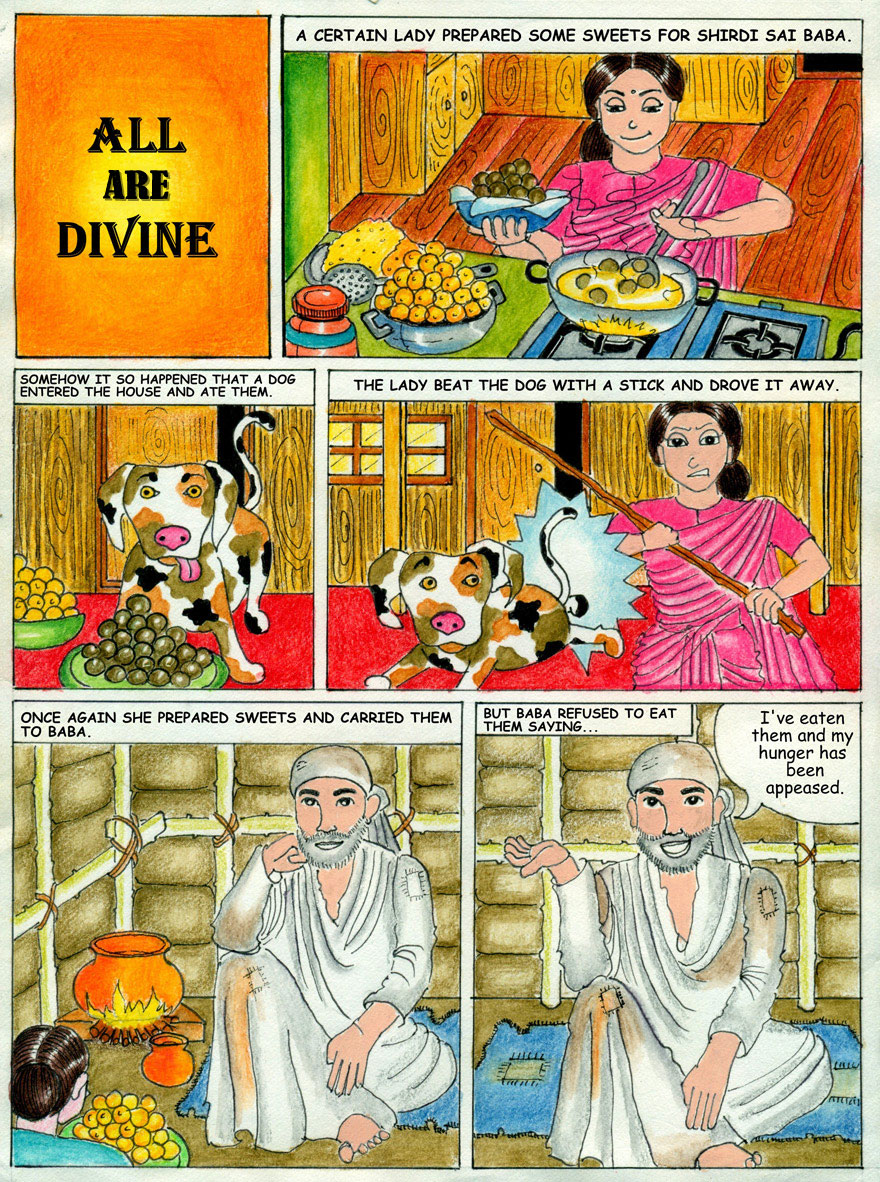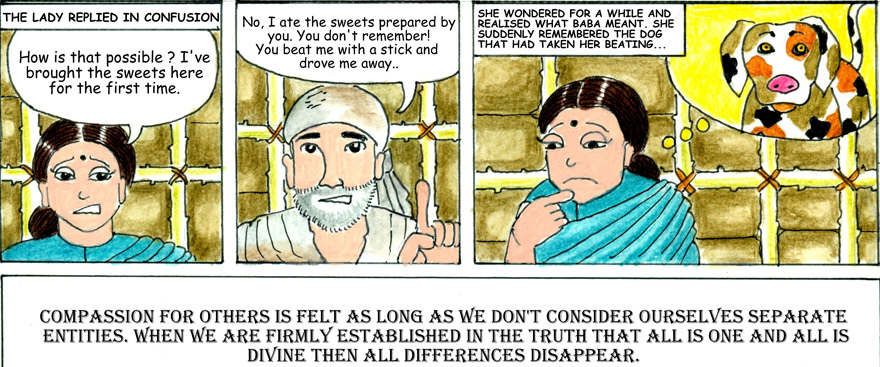 Did you see? Loving Swami with all our heart is only the starting point. This love must lead us to the understanding, that our beloved Swami is the Resident in every single living being. How then can we claim to love Swami, if we hate or dislike anybody. You all will agree, that to be in Swami's presence is the most magical experience. Imagine, if we begin to see Swami in every person and being we come across, wouldn't our life itself be magical and filled with sweetness? That is the joy we all must strive to reach; that is the true joy that Swami says is His food - "Mee Aanandame Naa Aaharamu (Your bliss is My food)". So children, let us strive to offer this Aanandam to Swami.


Illustrations by: Esha Narayanan


What do you think about the Pictorial Story? Please let us know by writing to

[email protected]

. Do not forget to mention your name and country.