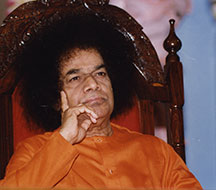 1996-06-24
What is true education?
Puttaparthi, Sai Kulwanth Hall (1996 Special Discourses )
Description
The education imparted to the students today does not conform to the moral, ethical or spiritual values and hence is the pitiable condition of today's education. Sadgunambulu, sadbudhdhi, satyanirathi, Bhakthi, kramasiksha, kartavya palanamulu Nerpunade vidya, vidyaarthi nervavalayau! Good virtues, good mind, and adherence to truth Devotion, discipline and duty, Education that teaches these is true education! The education that a student must learn! Therefore mere acquaintance with books should not be considered as education. One must express one's true nature of human quality keeping in view the welfare of the society and the future of the country.