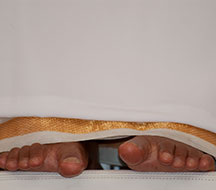 1997-07-16
Difference between goodness and greatness; Story of Rama and Ravana
Puttaparthi, Poornachandra Auditorium (World youth conference )
Description
"Brahmavid brahmaiva bhavathi"- the knower of the Brahman becomes the Brahman. When one entertains divine thoughts one becomes divine. With animal thoughts one becomes animal like. The vices and wicked thoughts hovering in man today, does not speak of any human nature. People of all countries and India in particular know this. Ravana, in the sacred epic Ramayana, was highly educated. Rama too is equally highly educated. Today one thinks of this education and study, but both Rama and Ravana were highly educated. The good one is studying so also the bad one. Here one should give attention to two aspects. Some want to become great, some want to become good. So what is the difference between goodness and greatness? There is a wide gulf between the great one and the good one. Every parent wants their children to become great; but is ignorant about the aspects that they want their child to be great in. Parents consider that high education, high jobs and earning loads of wealth as symbols of greatness. If one wants to be good then what is that good? No one makes an effort to know it. The one who finds the human qualities in the Divine is a great man. The one who sees the divinity in man is good man. So it is the sign of goodness to see God in human being. One is considered great if one sees man in God. Without goodness there is no use of greatness. Hence, one must aspire to become good. There are many great people today, but how is the country benefited by them? Ravana studied and so did Rama but among them Rama is good and Ravana great. In what way is Ravana great? Ravana did great penance but could not assimilate the knowledge that he acquired and that lead to indigestion. This indigestion is ignorance and because of this ignorance other vices followed. Unable put a ceiling on his desires he ruined his entire clan. He was responsible for the death of his brothers as he could not control his thoughts. He was also responsible for the death of sons due to his lack of control on his wants. He ruined his kingdom as he did not control his attachment. The reason behind this is that though Ravana was highly educated he was infested with evil thoughts, bad feelings. Had there been no attachment, he would have had his kingdom. Had there been no desire he would not have lost his clan. Had there been no thoughts, his brothers would not have been killed. Had there been no desire, his sons would not have died. Therefore, man becomes a demon because of the thoughts, desires and attachments. One must have only one desire and that is the love for God and the fear of sin. With these two one can be great. Rama dedicated himself to truth and righteousness. 'Sathyam vada, dharmam chara', meaning speak the truth and follow dharma. Rama spoke the truth and followed the path of righteousness and hence he became good. Even today, after thousands of years, he is still respected because of those qualities. Rama showed divinity in human being. 'Daiwam maanusha roopena'- 'God comes in human form'. That is goodness. It is nothing great to see man in God; that is one's desire, imagination, reflection, reaction and resound. Since one is at human level he sees the same in God. What is the greatness in seeing human in the divine? No, no, one must see the divine in man, that is goodness. Hence one must clearly know the difference between greatness and goodness. One should aspire to be good and not great. What is greatness? One may have lot of wealth, may be highly educated, may be strong, may have strong army, may have great authority but how long will they last? They last until one is in high position and once the position is gone nobody gives any respect. A person who is a prime minister will be flocked by people as long as he continues to be in that position. The moment he retires from the position, even the rickshaw puller will demand money. Nobody recognises him post his retirement. Is this the greatness? This greatness is there today gone tomorrow but goodness is eternal. So, one must dedicate one's life to goodness. What is goodness? Following the path of righteousness, living justly, loving all, believing in the divine, being compassionate towards the needy, serving the forlorn- these are the qualities of goodness. One should develop sacred thoughts and good actions.
More Audios of
Chinna Kathas
-
Ramayana
Chanting and service go hand in hand

00:01:57

It is useless if one just chants Lord's name without serving others. Vibhishana and Hanuman became friends while searching for Sita. Vibhishana lamented in front of Hanuman, "Hanuman! You are in the divine presence of Rama. You are contemplating on Rama so much so that every cell in your body reverberates with the name of Rama! How lucky you are!! I have been chanting Rama's name for so many years now, but I have not had the darshan of Rama." Hanuman taught him thus: "Vibhishana! You chanted the name of Rama like a tape-recorder, have you ever served Rama? Sita had been here for the past ten months; did you look at her atleast? Did you do anything to free her? Is this not Rama's service? Without working for Rama, without serving him, how can you achieve the essence of Rama by just chanting his name? So along with Lord's name service is also important. " 'Name' is negative, 'service' is positive; the current flows when both the negative and the positive are there. The 'current' is one's will power. One must make proper use of this will power.

Ideal brotherhood, Story from Ramayana

00:03:00

A small example. At one time Rama, Lakshmana and Bharata were playing with a ball. After playing for a long time, tired and sweaty, Rama returned and sat on the lap of Kousalya. Rama appeared to be ecstatic. His mother asked, 'Rama you are so happy even though you are tired. What is the reason?' He said, 'Mother, I was playing ball with my brothers. Today Bharata won and I am very happy'. "You are so happy because your younger brother won - there should be more brothers like you." After some time Bharata came running. He appeared very sad. Kausalya asked, "You won the game. Then why are you sad?" He said, "Brother lost and made me win the game. For my sake, my elder brother lost the game." Isn't this strange? Brothers should be like that. The elder brother should see that the younger brother wins the game. These are the ideals taught in Ramayana. Today, brothers are not like that. Rama and Lakshmana - in those times they were in supreme state. But today, brothers go to the supreme court. You should go to the supreme state. Brothers should be united, they should be integrated, they should be adjusting and understanding. Today there is no adjustment and understanding. So many ideals are shown in the ancient Ramayana. Elder brother was happy that the younger brother had won and the younger brother was sad because the elder brother had lost. That sort of love should be developed today. Students, develop this love.